Welcome to York Kennels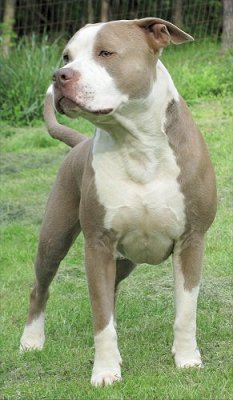 Breeding American Pit Bull Terriers since 1977 for Beauty, Temperament, and Intelligence.
Happy, healthy, home raised puppies in blue and white, black and white, champagne and white, and red and white- red noses.
Puppies available most of the time. Ancestors pictured in The Working Pit Bull by Dianne Jessup.
MALES FEMALES PUPPIES DOGS FROM THE PAST E-MAIL
For more info, call me at (434) 922-7714 (landline-no cell) or email me at puppygirl999@hotmail.com or yorkkennels88@hotmail.com
Ginny York Amherst, Virginia