YOUNG ADULTS AND OLDER ADULTS NEED HOMES
I have a few young adults and older adults that need homes.
These have to be permanent family homes, so if you aren't looking for a forever dog as part of the family ...don't email or call.

SHEEVA is a beautiful Champagne and white female who I was keeping for myself. She developed some mange under her neck that wasn't going away and had to be treated...so because of that she was spayed. It has cleared up since then and it shouldn't ever come out again. She is an inside dog...is crate trained and loves other dogs, people and kids. She needs a special forever home with a family and any other animal would be ok. She was born on 12-14-07 and is not quite 2 yet. I am selling her for 500.00 firm. Her original price would have been 1800.00 if she had been for sale. She has lots of wonderful years to give to a loving family. Please call me at 434-922-7714 if you are interested in making her a part of your family.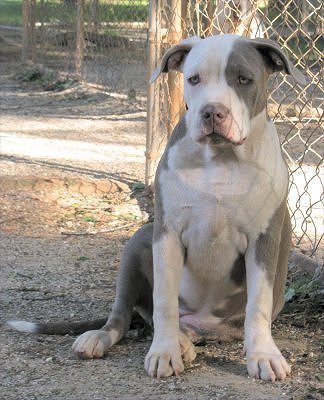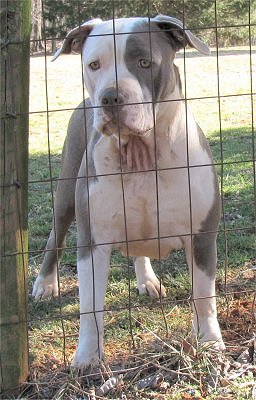 SHEEVA

BLACK BEAR is a beautiful black and white male...a pick of the litter for me and a very good boy. He has lived with other male dogs most of his life un-neutered with no problems. He is carrying a gene that could possibly be passed on to his puppies...depending on the female...so he will need to be neutered. Bear is just 4 years old old and still has alot to offer a loving family. If you are interested in giving this lovely boy a forever home and need any more information about him, feel free to call me at 434-922-7714 He must be a house dog. His price will depend on if you get him neutered or if I do.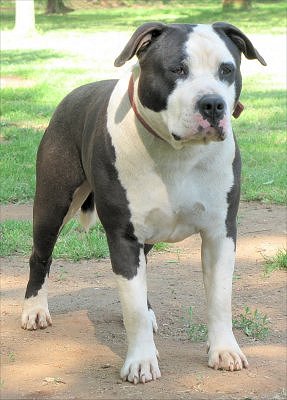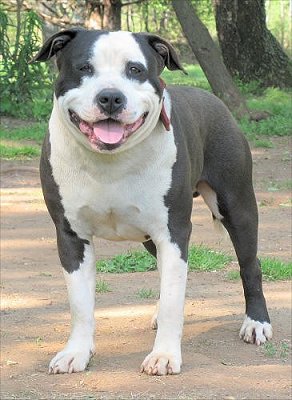 BLACK BEAR