" BLACKIE"
Blackie is a year and a half old neutered male. He is looking for a permanent loving home. He likes other dogs and even some cats that don't try to run away. He is leash broken (sometimes), and is crate trained. He loves people and is good with kids that are not too small to be knocked over easily. He loves to play. His favorite toys are his ropes and his lawn mower tire. If you are seriously interested in giving Blackie a permanent home, please email me or call and let me know why you would be the right home for him. puppygirl999@hotmail.com (434) 922-7714
Ask for Ginny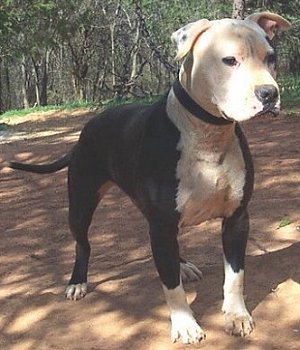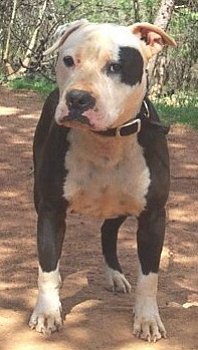 This is Blackie!!!!!!!!!!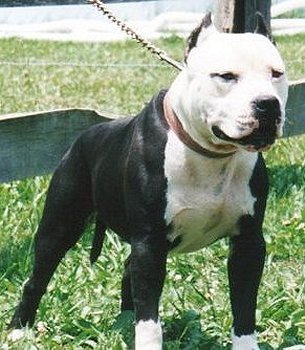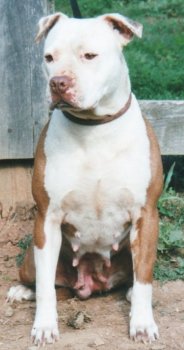 Blackie's Dad - Black Rain Blackie's Mom - Jewel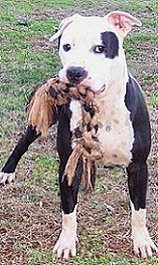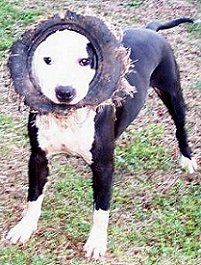 "My favorite toys!!!"
Click here for Blackie's pedigree