STAFFORDSHIRE BULL TERRIER
I would like to thank Nancy Malec of Yankeestaff Kennels in Texas for my first beautiful baby....Yankeestaff Silver Lilly. We lost Lilly this past year to a cancer. She had a super temperment and lived along side my American Pit Bull Terriers without incident. She was a great dog. Lilly is the Mom to my male I call Miracle. He is blue nosed and dual registered with UKC and AKC. Below are pictures of Lilly and her son Miracle.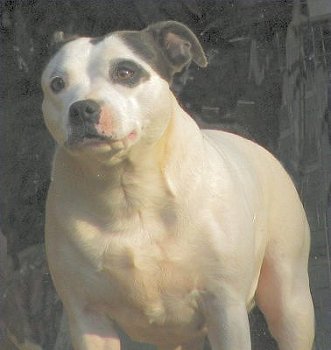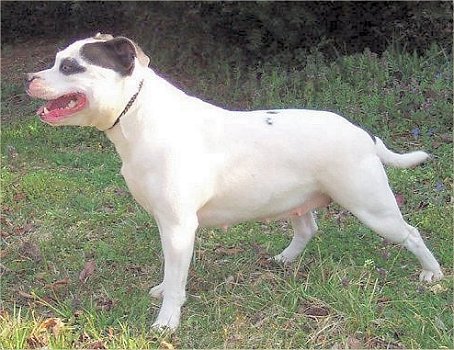 Yankeestaff Silver Lilly - White and Blue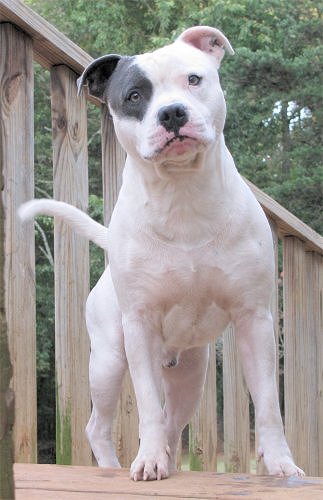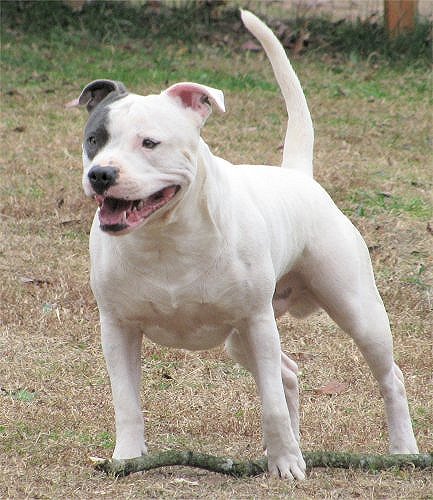 York's Miracle - White and Blue (AT STUD)
Click here to see Miracle's pedigree
Miracle is a little large for a Staffy Bull, but makes up for it with his super temperment. He lives in the house with all the American Pit Bull Terriers I have inside and gets along great. I am offering him at stud to approved females. If you are interested, call me at 434-922-7714.