Here are some pictures of where I keep my dogs and where they hang out and play . I have 8 acres here, but only about 4 are cut out and kept trimmed up for the dogs. I believe in giving puppies lots of room to play and lots of things to play with, and the grown dogs lots of room to run.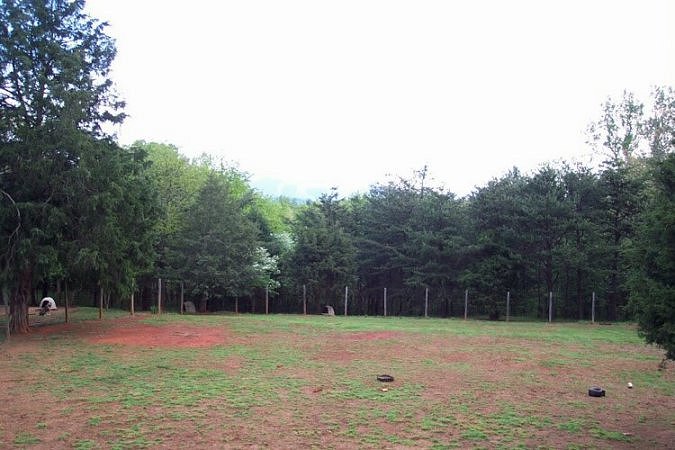 Front Yard - This area is mostly for the house dogs and sometimes for breeding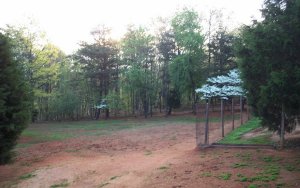 More of the front yard off to the right next to the driveway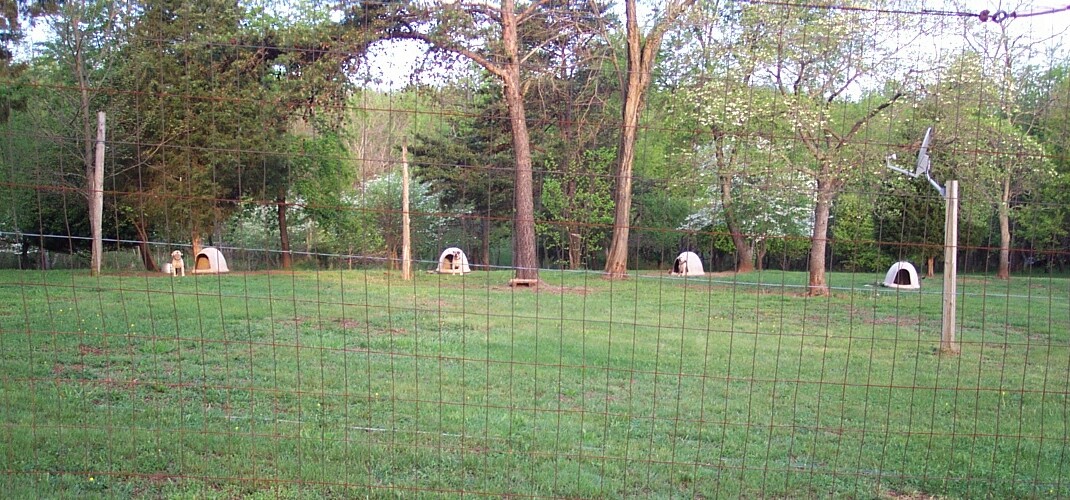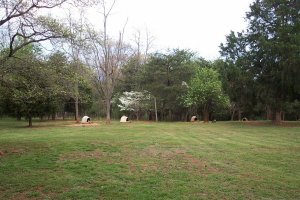 We keep some of the dogs on cables that run about 75 to 100 feet long. These are the ones on the left side of the yard and the ones down near the front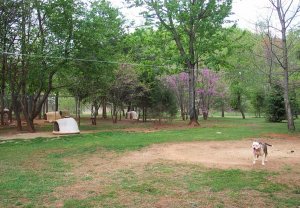 These are a couple of cable areas that are next to the kennels in the back and off to the side of the yard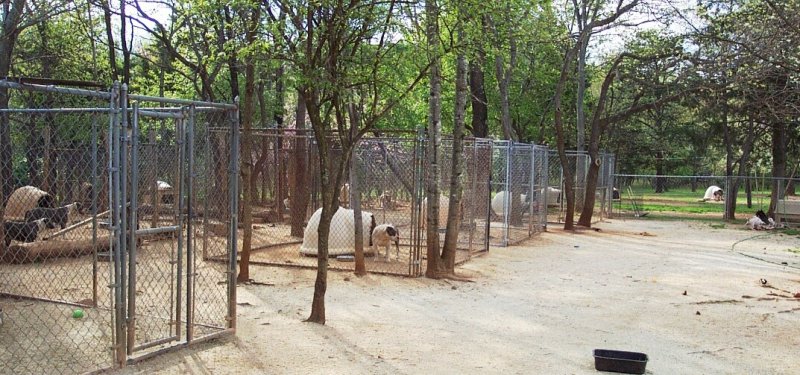 Here's the back yard where the kennels are and where the puppies play. This area is all fenced in.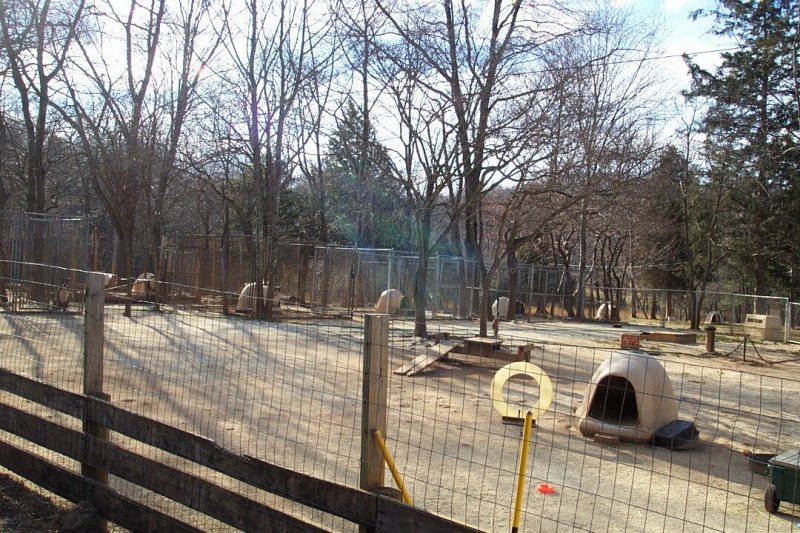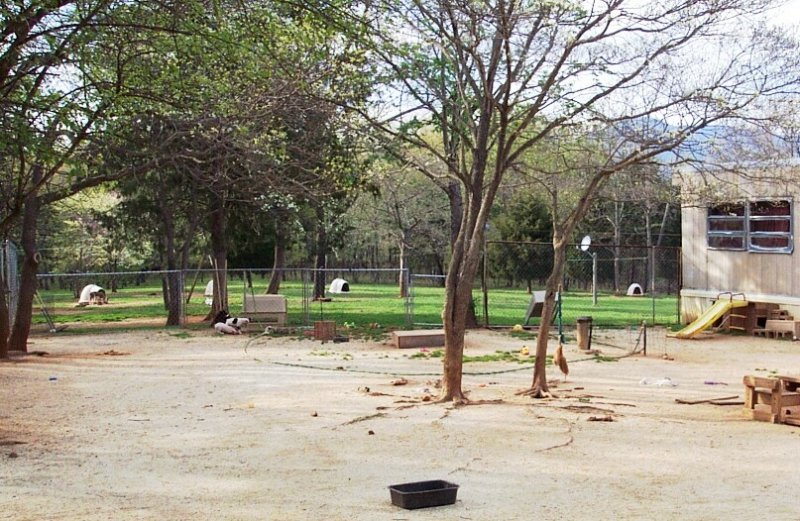 A few more shots of the back yard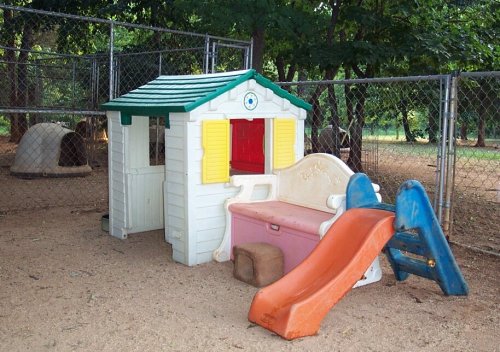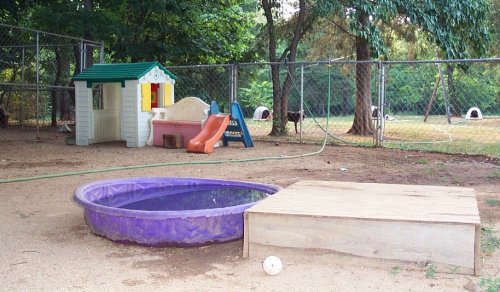 This is the little playhouse we got for the puppies this past summer and of course they had to have a pool!!!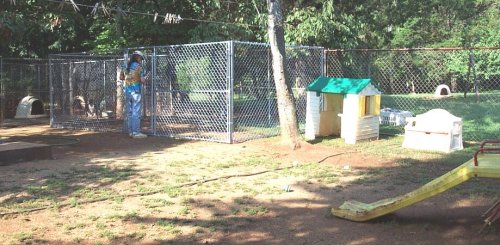 We added a new kennel at the end of the summer 2002 and moved the play house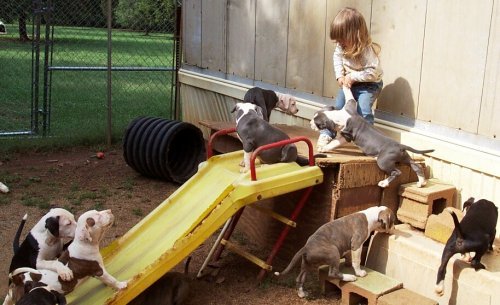 !!!!! PLAYTIME !!!!!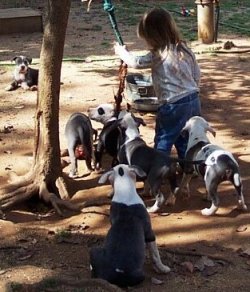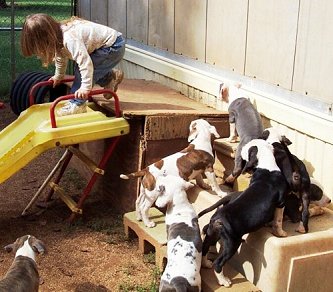 More playtime. The most important thing for young puppies. I love to see them have fun.
These "tunnels" were added in the spring of 2003. The puppies just love these!!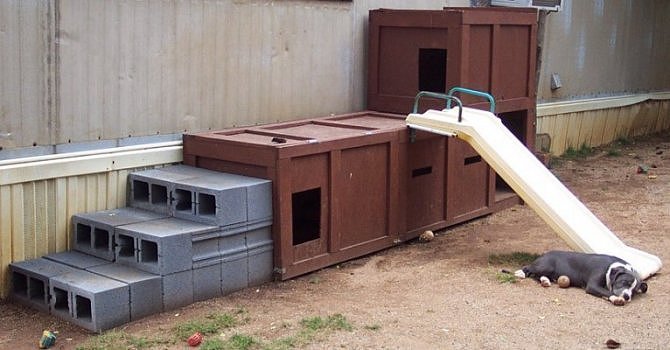 This is the "Puppy Condo" added on in the fall of 2004. More fun for puppies!! Inside there is a ramp that leads from the 1st floor to the 2nd floor.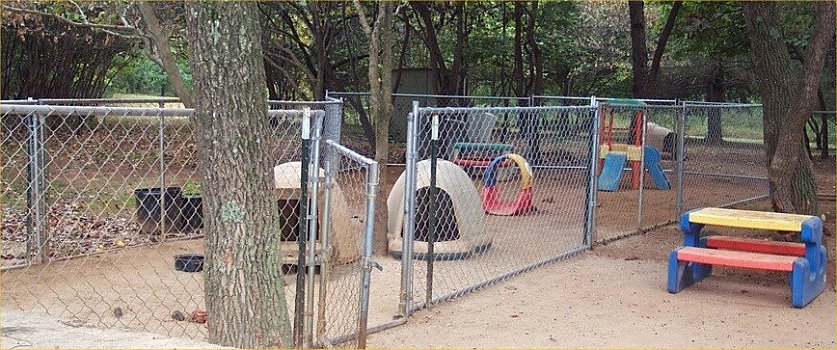 Above is the new puppy kennel added on at the end of Summer 2005
New fence for the backyard - End of Summer 2005
I hope you have enjoyed the tour through our yard at York Kennels. Come visit us in person, and you can meet all the dogs and puppies in person. They would love to meet you.